The Rise of Digital Health at SXSW
Posted by
Zac Jiwa
on Mar 6, 2017 2:09:00 PM

@MI7Corp CEO, Covert Ops Mission Liberating Patient Data, Health Tech Advisor, Restaurateur, Husband & Father of 4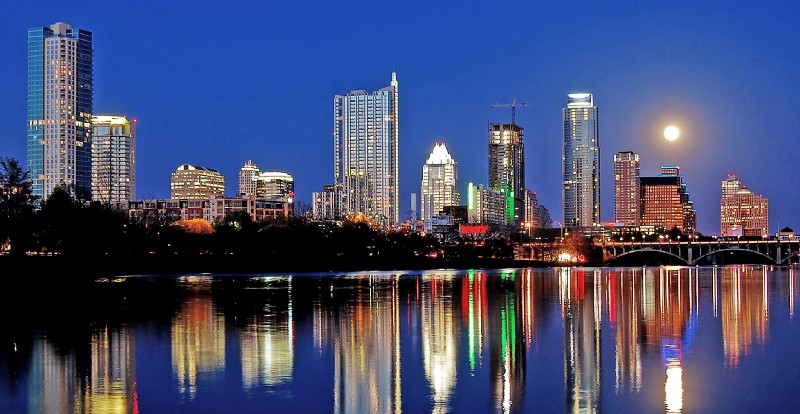 For the last several years I've had folks in the digital health community ask me about the value of attending the annual Austin celebration of arts, entertainment and geek known as SXSW.
Quick disclaimer: As a two-time Austinite and current resident, I am super biased. When asked where I am based, I always answer "The greatest city in the world, also known as the Live Music Capital of the World, the Breakfast Taco Capital of the World and the BBQ Center of the Universe" — all of which get a great chuckle and strike up a 10 min conversation or debate. With that said, you can bet my sense of pride is immediately recognized when I recommend to an industry peer that they should be in Austin come mid-March.
When I first moved to Austin as a young healthcare tech entrepreneur in the early 2000s, SXSW was a bit of an enigma. In that era, the festival was mostly about music. Film was gaining popularity and interactive (originally multimedia) was still in its infancy. I was intrigued. I even ventured out a few times to try to get caught in the "right time, right place" vortex in order to witness the discovery of a superstar musical act, but there was never a business/professional reason to venture into the "mess."
Over the next several years, the move to highlight digital media and technology as part of the festival panned out well for SXSW and for some who used the week-long party as a launching pad. Twitter (2007), Blogger Tim Ferriss' The Four-Hour Workweek (2007) and Foursquare (2009) are just a few that owe their success, in part, to their debut in Austin. While these successes among other crazy geeky stunts were enough to suck me in, there still wasn't a good business reason for a digital health nerd like me to be there.
That began to change in 2011 when organizers dipped their toes in the water with a one-day health track. Due to the overwhelming interest, 2012 featured an extended health track, this time over a three-day period and with a dedicated venue. The health track continued to gain steam and in 2015, aided by the launch of the new University of Texas Dell Medical School, the dedicated track had garnered so much interest that the organizers decided to launch the SX Health & MedTech Expo as a dedicated conference in a separated exhibit hall in the JW Marriott. This year represents the 7th year for the Health Track at the mega-festival and the organizers are finally treating digital health with well-deserved equality, providing a dedicated space in the Austin Convention Center and merging the once-isolated expo into the larger SXSW Trade Show. Note: I would be remiss not to mention that we launched MI7 at SXSW two years ago at the 2015 Health & MedTech Expo.
I'm sure all of this sounds great to digital health enthusiasts, but it still doesn't answer the question of "what is the value?" I'll share my thoughts:
Austin has become a hub for digital health innovation. Over the last 10 years, while everyone in DC was distracted with healthcare policy initiatives, Boston folks were focused on biotech innovations, and the Silicon Valley was concentrating on medtech ventures, Austin quietly built a digital health epicenter that now serves as the home to over 70 digital health startups and anchored by big names like athenahealth, Under Armour, The Advisory Board Company and Lumeris. Additionally, The University of Texas Dell Medical School is out of the gate and training their first class of medical students in value-based care. Combine those factors with Austin's recent #1 ranking by U.S. News Best Place to Live, its well-known high tech heritage, and a robust source of health-focused venture capital — Austin is on fire!
SXSW has become a mega showcase for digital health. While it has taken a few years for the digital health track to go mainstream, this year you will see digital health companies launching their products and wares alongside some of the tech world's most exciting companies. The equal footing will drive interest from prospective customers, investors and partners, and is bound to create unique opportunities for broad exposure.
Incredible networking opportunities. With representation from around the healthcare industry from big players like Aetna, IBM, GE Ventures, American Heart Association, AARP, Kaiser Permanente, Merck, Johnson & Johnson, MD Anderson & Ascension Ventures, SXSW makes for a one-of-a-kind experience for participants to share a craft beer while mingling with industry innovators and bigwigs.
One of the biggest challenges of SXSW is keeping track of all of the abundant networking opportunities, parties and launch events. If you are coming for a specific track like Health, it can even be an even more daunting challenge because there is something happening on every corner, in every 6th Street bar and every hotel conference center. While it may be fun and exciting, it's critical to find the crowd that offers the most value for you. Have no fear — other than attempting to convince you that SXSW is "worth it" — I have a secret agenda: I want to help you navigate SXSW and make the most of your time here.
The full SXSW Interactive Health Track can be found here: http://schedule.sxsw.com/2017/events/track/Health
In addition, Steven Cutbirth at W2O Group and I have been keeping track of Official & Unofficial SXSW Health events here: http://bit.ly/SXSW2017Health
If you have an event that you would like to include or share, please feel free to submit the information through this form and we will update the listing.
And finally, for the last several years I have hosted a GroupMe for real-time coordination while on the ground in Austin. You're invited to join the group here: https://groupme.com/join_group/12752770/
(Bonus) March is the best time of the year to enjoy Austin. The weather is normally in the 70s to low 80s, the bluebonnets are blooming and there is a ton of things to do outside the city. Don't get stuck in downtown during the entirety of the festival. Make sure you make some time to go explore — check out famous landmarks like Mount Bonnell, The HOPE Outdoor Gallery, Barton Springs or Hamilton Pool; take a hike into the Barton Creek Greenbelt; go see Hill Country (15–25 miles West of Austin), host to a number of wineries, craft breweries, and BBQ joints like the famous Salt Lick in Driftwood and Stanley's Farmhouse Pizza & Jester King Brewery in Dripping Springs.
---
About SXSW
The South by Southwest® (SXSW®) Conference & Festivals celebrate the convergence of the interactive, film, and music industries. Fostering creative and professional growth alike, SXSW® is the premier destination for discovery. Learn more at http://www.sxsw.com.
About MI7
We connect digital health apps to patient data. MI7's universal API, called "Q" — provides a direct connection to patient information in clinical data systems. "Q" is unique in its simplicity of implementation, affordability, and technology model that magically converts HL7 to JSON, freeing app developers from the need of a data integration engine or highly-trained and expensive HL7 staff. Simply put, MI7 makes it easy to build and deploy health care apps. "Q" — the health data liberation tool of choice for the top digital health apps in the market. Learn more at http://www.mi7.io.
Topics: Austin, SXSW, Healthcare Technology, Digital Health, Healthcare